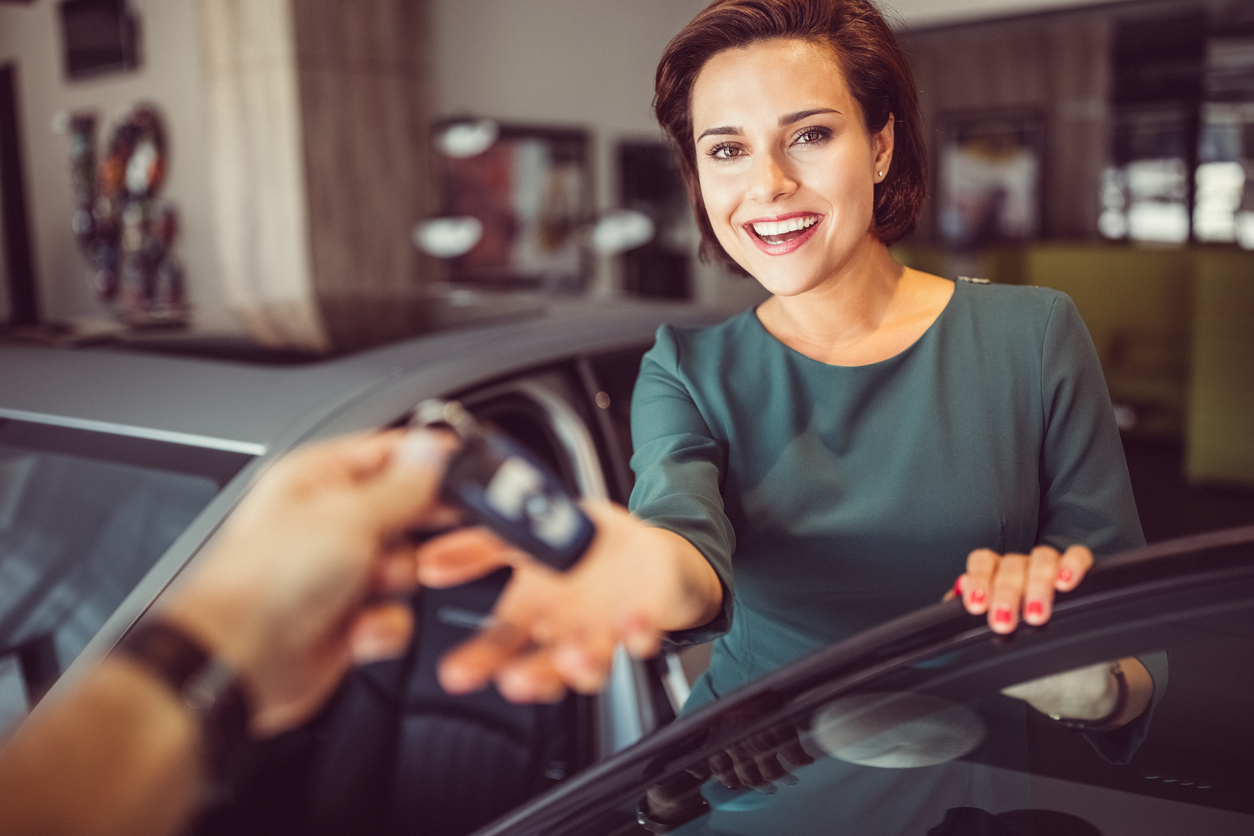 Sure, you have your choice of places to go when you're shopping for a new or used vehicle. There are dealerships all over the St. Louis area, and you might be thinking that all car dealerships are pretty much the same - but that's not the case at all.
At Honda of Frontenac, we're showing customers every day why choosing our dealership over others in the area is an all-around great idea. From our prices to our selection, our top-notch service and our excellent auto maintenance facility, everything we have to offer is designed around your needs. That means that when you buy or lease from Honda of Frontenac, you're in for a dealership experience like no other.
Big Selection, Big Savings
No one has time to drive all over town looking for the right car at the right price. And you don't have to, when the right car and the right price co-exist in one place. At Honda of Frontenac, we offer a large and diverse selection of vehicles encompassing all of your Honda favorites as well as high-quality used models from a variety of other popular brands.
Whether you're seeking a shiny new Honda sedan or crossover, a late-model, low-mileage pre-owned pickup, or a budget-friendly car for daily drives, you'll find more than a few great contenders among our selection.
And because we know that price is very often the deciding factor in whether or not you take the plunge, we make sure that our everyday low prices and special offers are just what you're looking for. Not only do we have competitive pricing on all of our new and used vehicles, we also offer savings in many other forms. Whether you take advantage of a lease special on a new Honda or a discounted vehicle in our used inventory, you're in for a great deal when you buy or lease from Honda of Frontenac.
Hassle-Free Customer Service
If you've ever visited a dealership where high-pressure sale tactics were the norm, you'll find our no-pressure approach truly refreshing. At Honda of Frontenac, our sales associates will never hassle you to make a snap decision. They allow you the space and freedom to browse at your leisure while offering friendly help and thorough answers to any questions you may have along the way.
Need help finding the right trim? They've got you covered. Ready for a test drive? They've got the keys. They're here for you on your terms, for whatever you need - but they won't make you feel rushed, hassled, or overwhelmed.
Auto Service Center in St. Louis, MO
Routine maintenance and timely repairs are important ways to ensure that your vehicle stays at the top of its game. At Honda of Frontenac, we have a top-notch service center staffed by a team of experienced technicians who can quickly and efficiently take care of simple jobs like oil changes and tire rotations as well as more complex work like engine repair. Parts replacements, brake work, and thorough inspections? They've got those covered, too.
And because our service center operates with the same priorities as all other departments at Honda of Frontenac, you can expect excellent customer service from people who respect your time and value your safety. If the thought of service costs makes you nervous, you can set those worries aside here. We offer extremely reasonable service prices as well as a lineup of service specials that get you valuable savings on some of the most common maintenance tasks.
Schedule service online and then trust Honda of Frontenac to handle your car's service needs the right way every time. It's just one more reason people in and around St. Louis, MO, trust Honda of Frontenac for all of their automotive needs.