No Pressure Sales Team
Here at Honda of Frontenac we make the entire process of buying a car enjoyable!
Our Sales Staff is second to none! You will have a Hassle Free buying experience when you shop at Honda of Frontenac.
Free Shuttle Service
If your Honda needs service, and you have places to go.... but would rather have a driver take you to your destination... Then take advantage of our Free Shuttle Service. Head over to Plaza Frontenac for a little shopping or some delicious lunch.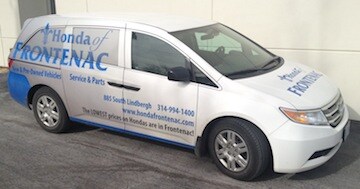 Saturday Service Hours
Hey, Sometimes you need to knock out some stuff on Saturday... So our Service Department is open on Saturday for your convenience.
Express Service Department
Need to zip in for a quick Oil Change? Our Express Service Department will seem like a NASCAR pit crew. If you get coffee while you wait... You might want to only pour a half cup... It might be done before you are finished with it.
Brand New Waiting Area
Welcome to our brand new service drive. Pull in, meet with one of our Amazing Service Writers, then move in to our comfortable waiting area and relax! You will really enjoy your time in St. Louis' Best Honda Service Department.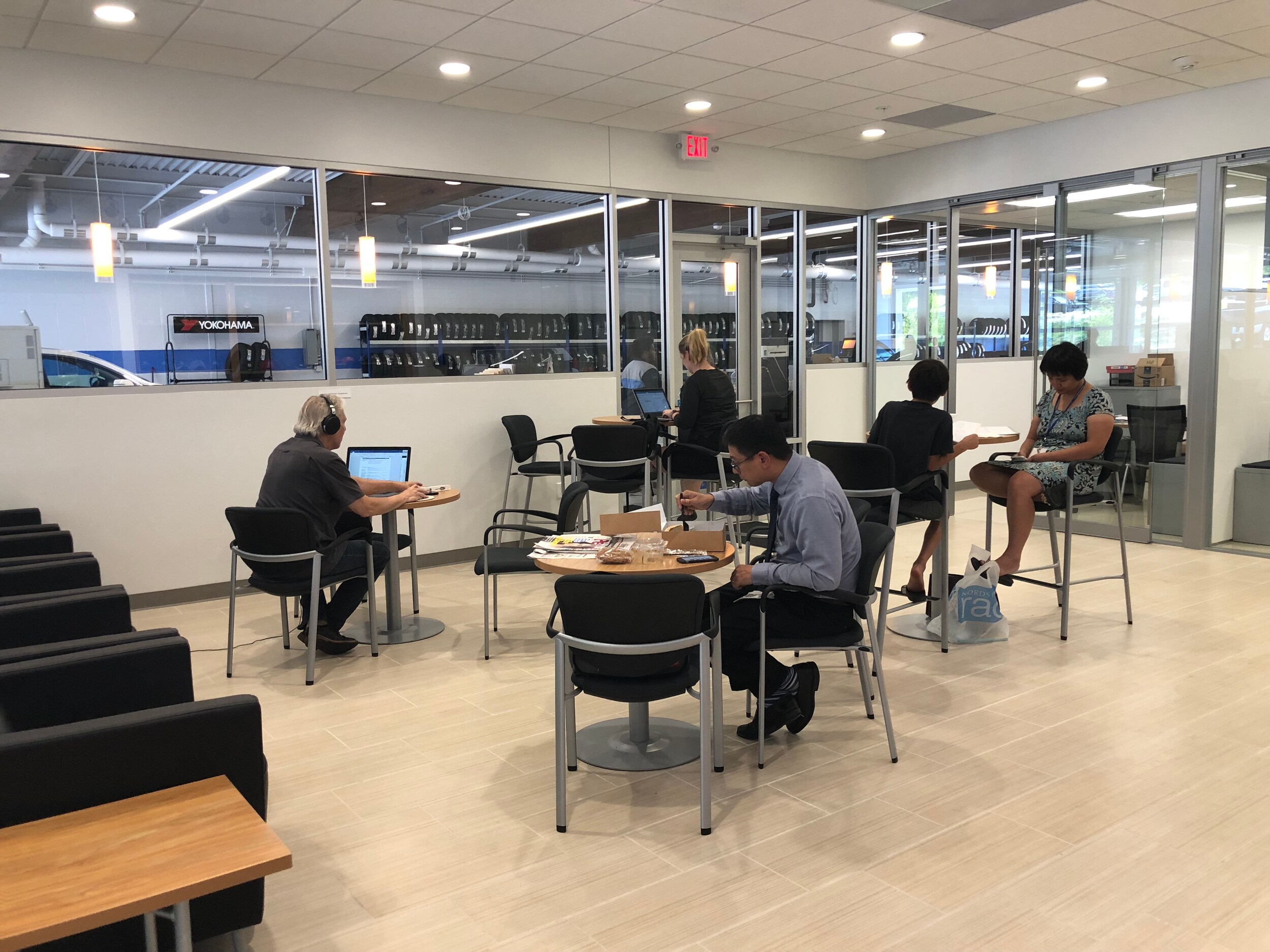 Free Wi-Fi
There's this thing called the internet that seems to be catching on. So bring your computer, tablet, phone, etc... and chat on The Facebook and The Twitter. Check in on Foursquare, Make a Vine video. Take a picture of Mark and put in on Instagram... Or check your MySpace page (If you still have a MySpace page send us an email... You are Retro Cool... or perhaps a DJ)
FREE Coffee
Are you a coffee snob? Well WE ARE! We have coffee for you in our waiting area. Here's an idea... Even if you're not buying a car or having it serviced...Just swing bye and grab a cup.
Pre-Travel Inspections
Taking a Road Trip? If so... bring us your Honda and we will go thru it and make sure its road ready. Make sure you take lots of pictures and show us next time you are in the dealership.
Tina...Tina...Tina
You will always get a great price and great service at Honda of Frontenac... But getting the chance to meet Tina is worth the entire price of your new Honda. She is actually the nicest person in the world!