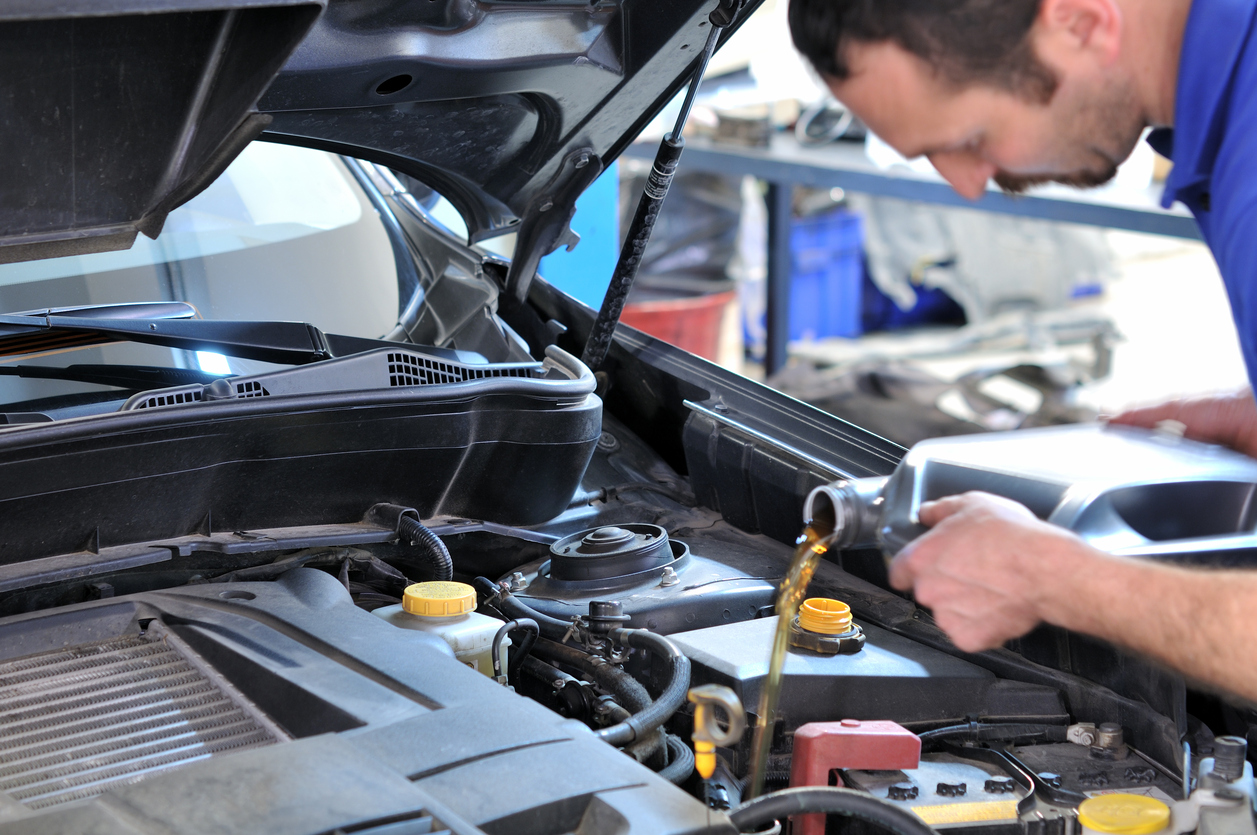 Quick Oil Change Service Near
St. Louis

,

MO

Being a responsible driver means keeping up with your car's maintenance needs as best you can. Fortunately, some of the most commonly needed services are also some of the quickest and most budget-friendly.

Take the humble oil change, for example. This is probably the cheapest way to protect your car's engine - which is essentially the heart of your vehicle. Keeping up with those routine oil changes is a highly effective way to safeguard your engine and keep things running effectively, efficiently, and safely.

Your best bet? Trust those crucial oil changes to the automotive pros at Honda of Frontenac. At our service center, you'll get more than just a quick oil change. Our experts will get the job done fast, of course - but they'll do it with an eye out for anything that might be affecting your engine. And they'll do it for an extremely reasonable price, with the friendly service you've come to expect from Honda of Frontenac.
Why Do Oil Changes Matter?
It seems so simple, but motor oil has a few vital roles to play in the proper functioning and long-term health of your car's engine. Here are several benefits of motor oil:
It acts as a lubricant for engine parts, keeping them from grinding against each other and causing excessive wear and tear.
It acts as a coolant, keeping things from getting overheated under the hood.
Changing the oil gets rid of the dirt and debris that becomes trapped in old oil over time. It also helps prevent sludgy buildup that can occur if you wait too long between oil changes.
The main thing to keep in mind is that you can spend a minimal amount of time and money on an oil change today, or you can deal with the stress and expense of repairing engine damage later. Most drivers will quickly realize they simply can't afford to put off something as simple as an oil change. And Honda of Frontenac will be here when you have the same realization.
Schedule Service at
Honda of Frontenac
We know your time is as valuable as your money, so Honda of Frontenac makes it convenient and quick to get your car caught up with all the services it needs to perform at its best. You can schedule an appointment right on our website for a date and time that works with your busy life. And value matters a lot, too, so at our service center, you'll always find extremely reasonable prices as well as a lineup of valuable service and parts coupons that can save you even more on the work your car needs.
Don't wait another day to enjoy the peace of mind that comes from catching up with auto maintenance. Trust the expert technicians at Honda of Frontenac to get you back on track!