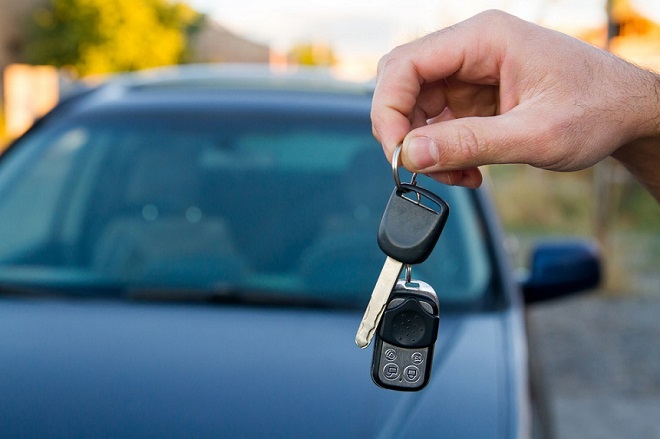 Home Pickup for Lease Returns Near Saint Louis, MO
Leasing a vehicle is a pretty simple and convenient process all-around. Still, we at Honda of Frontenac believe that there's no such thing as too much convenience - which is why we're happy to offer customer-focused services like home pickups of leased vehicles.
These days, every minute you can spare counts in a big way. Honda of Frontenac is committed to helping you minimize stress and maximize enjoyment when it comes to buying, leasing, or servicing your vehicle. And while it may sound like a small advantage, our lease pickup service is about more than just scratching a task off your to-do list. It's about the value of your time and the importance of doing business with a dealership that puts your needs first.
That's what we do every day at Honda of Frontenac.
How It Works
In a traditional lease return, you arrive at the dealership and trade one great vehicle for another - finding your next new ride and signing a new lease agreement on the spot. With Honda of Frontenac's home pickup service, that simple process is even easier! We will arrive at your home at a pre-scheduled time to reclaim your leased vehicle, and we'll bring the paperwork and keys for the new one that you've chosen to lease.
All you'll need to do in advance is browse our incredible selection to find the brand-new Honda you want to drive next. Whether it's the latest version of the model you're returning or a different vehicle altogether, you're going to love our lease offers and the benefits of leasing from Honda of Frontenac.
Everything's Easier at Honda of Frontenac
We are proud to serve the Saint Louis area and surrounding communities as a go-to resource for all of your automotive needs. From our big selection to our irresistible savings opportunities to our commitment to making everything as convenient as possible, Honda of Frontenac is proving every day that we're the right dealership for those who want a stress-free and rewarding experience from start to finish.
We invite you to click over to our online inventory now and start browsing for your next new Honda! Then, contact us to arrange for the simplest lease exchange you've ever enjoyed.