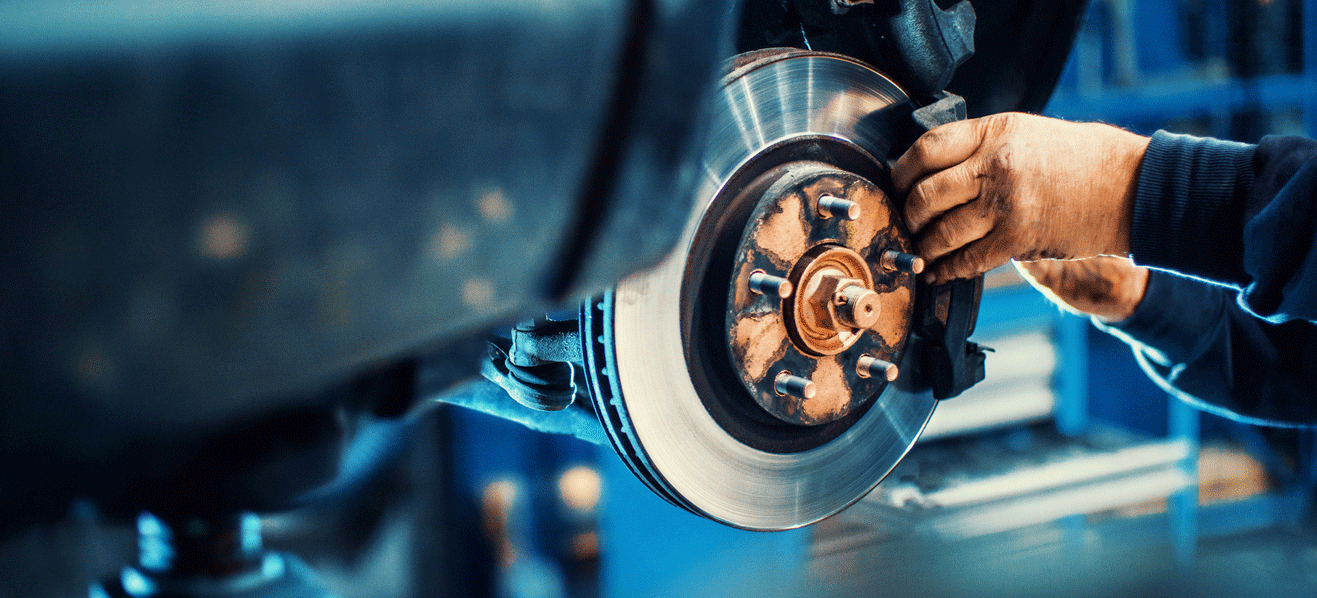 Budget-Friendly Brake Service Near St. Louis, MO
Today's auto manufacturers are taking road safety more seriously than ever. With each new model year, cars are rolling off the production line with more and better safety systems and advanced protective equipment. These smart features are a valuable addition to any vehicle - but none of them will do you much good if your brakes aren't in prime condition.
Your car's brake system is the most important safety feature of all. Forget the tech-savvy sensors and accident-prevention systems - brakes are the foundation of all auto safety considerations.
When your brakes are in need of service, parts, or an inspection to check their condition, turn to the brake experts at Honda of Frontenac. Our automotive pros will examine your car's brake system and identify any issues that could cause you problems down the line. They'll discuss the details with you before they start any job to make sure you know exactly what your car needs and how they're going to get it done.
And with our low everyday service prices and tempting lineup of valuable service coupons, auto care is as affordable at Honda of Frontenac as it is quick and convenient.
Is It Time for Brake Service?
There are some pretty obvious signs when your brakes need attention, but even if you just have a vague sense that something is "off," take it seriously. You'll never regret getting an automotive issue checked out by a professional, but if you ignore it, you could end up damaging your vehicle or even putting yourself and your passengers in danger.
Make sure you pay attention to what your car may be trying to tell you, and get any potential brake issue checked out immediately. Here are some of the most common signs and symptoms:
Shaking, shuddering, or vibrating when you apply the brakes or while driving
A grinding, metal-on-metal sound
A "squishy" brake pedal or decreased brake responsiveness
Squealing or screeching brakes
Schedule Brake Service at Honda of Frontenac
You can't afford to put off brake service - and when Honda of Frontenac is your service center of choice, you'll be amazed by how affordable this priceless service actually is! You can schedule a convenient appointment online for a date and time that works with your busy life. When you arrive, our technicians will give you and your vehicle the careful attention you deserve and get the work done quickly and efficiently - without breaking the bank.
While you're online scheduling your service appointment, make sure to check out our currently running offers to see what kind of deals we have in store.